The Cutting Corner
Ladies
The itty bitty ends trim add on service (after lightning services only)
$55
Extras
Various Hair Treatments Available with Hot Towel and Head Massage. (Visit treatment Menu for Options)
(All Hair Cuts are inclusive of a Hair Wash, Massage and Style Cut)
Mens
Mens Style Cut / Mens Fade
$45
Extras
Add On Cut Throat Perimeter Clean With Hot Towel Treatment
$5
(All Hair Cuts are inclusive of a Hair wash, Massage and Style Cut)
Kids / Student Cuts
Day Care – Kinder Kids
$25
(All Hair Cuts are inclusive of a Hair wash, Massage and Style Cut)
(Optional Kids Braiding Available at no Extra Cost)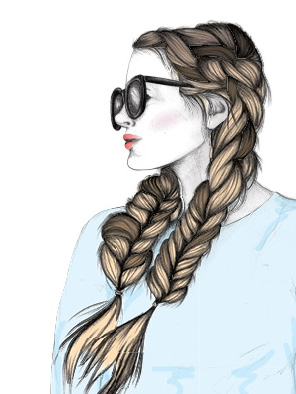 Treatment Bar Menu
Redken Protein Cat Treatment
$15
Core Strengthening and reconstructing bond treatment for Porous Hair.
Cocktail Shot Treatments
$20
From Chemical damage Mechanically Distressed hair, the shot systems is various specialised ingredients tailored to your hair type, to improve your hair from the inner core to the outside hair shaft. This is a two step treatment, one being a cocktail tailored to your hair type then sealed with an acidic spray to lock in your treatment.
A Variety of super Luxurious thick creamy mask treatments. (Great for moisture , shine and Colour protection)
The Perfect Platinum Blondie
$15
Moisture mask of Purple and Blue tones to counteract unwanted yellow and light orange tones.
The Exfoliating Hair Cleansing Scrub
$15
Just like a facial scrub but for your hair! Helps clean up build up from products, perfect before a blowave to scrub off split ends and gives a glossy shine.
Olpalex
1 Step (Basin Treatment Only)
$50
2 Step (Add in for Colour or Lighter + Basin Treatment)
$70
3 Step (Full Olaplex Treatment + Take Home Retail Bottle)
$100
The Holy Grail of Treatments
A Life changing hair treatment that has changed the hairdressing world inside out. Super re constructing bond protein treatment with super moisturisers and exceptional colour lock protection.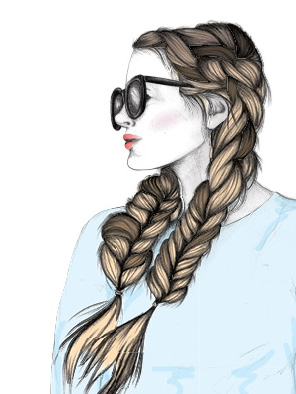 Styling
Blow Out Bar
Braiding Fun (No Wash)
$35
Add On Smink Lashes From
$22
Weekly Specials
Add on Service after Colour : Blow Out / Curl or Straightening
$30
Beauty Services
Perming
Short – Medium Hair Only from*
$100
Colour Bar
Permanent
Extra Short – Extra Long from*
$80-$160
Demi Permanent
Extra Short – Extra Long from*
$60- $160
Foiling Corner
Short
Partial – Full Head from*
$40 – $120
Medium
Partial – Full Head from*
$60 – $150
Long
Partial – Full Head from*
$80 – $180
Bleach Me Blonde
Short – Long from*
$75 – $120
Sun kissed Oil Lightning from
$45 – $65
Toner Room
Add On Toner with Foiling Corner or Bleach Me Services Only Small – Long from*
$25 -$45
***** Touch Up Toners in between Bleaching Appointments:
All colour toners are priced by via our Demi permanent colour bar options
Toners may vary from $25 – $160
This is distinguished by hair length , hair density or time required out for the type of colour application required for final look
This also includes toner touch ups in between appointments
Please feel free to ask ur stylist for a quote prior to commencement
Styling
Blow Out Bar
Braiding Fun (No Wash)
$35
Add On Smink Lashes From
$22
Weekly Specials
Add on Service after Colour : Blow Out / Curl or Straightening
$30
Beauty Services
Perming
Short – Medium Hair Only from*
$100
Colour Bar
Permanent
Extra Short – Extra Long from*
$80-$160
Demi Permanent
Extra Short – Extra Long from*
$60- $160
Foiling Corner
Short
Partial – Full Head from*
$40 – $120
Medium
Partial – Full Head from*
$60 – $150
Long
Partial – Full Head from*
$80 – $180
Bleach Me Blonde
Short – Long from*
$75 – $120
Sun kissed Oil Lightning from
$45 – $65
Toner Room
Add On Toner with Foiling Corner or Bleach Me Services Only Small – Long from*
$25 -$45
***** Touch Up Toners in between Bleaching Appointments:
All colour toners are priced by via our Demi permanent colour bar options
Toners may vary from $25 – $160
This is distinguished by hair length , hair density or time required out for the type of colour application required for final look
This also includes toner touch ups in between appointments
Please feel free to ask ur stylist for a quote prior to commencement
Compulsory $2 sustainable Green free
Prices are GST inclusive
*****Please Note when Booking Online All Services require a dry off (blow wave, straightening or curl) except when booking a haircut with your service
Click here to read about our terms & conditions